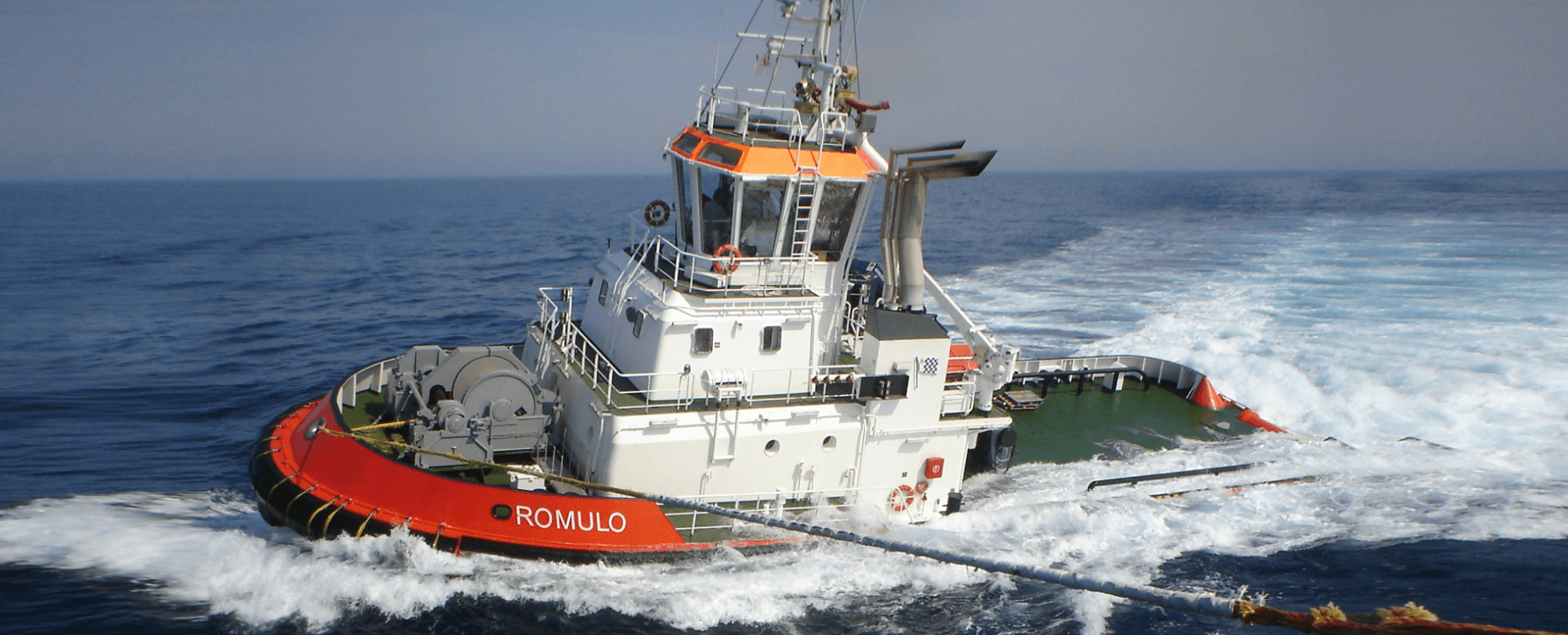 Diamar marine automation system
diamar marine automation system is a distributed integrated alarm monitoring and control system (IAMCS), which was designed to meet the most demanding requirements of shipyards and shipowners. diamar is built from modular hardware components to provide an optimal solution to all types of vessels, under the highest standards of safety and reliability:
Offshore (AHTV, OSV, CTV, Flotel, FPSO).
Passenger vessels  (ROPAX, Ferri, HSC).
Bulkcarriers, car carriers, RORO.
Shuttle tankers, chemical tanker.
Research/Oceanographic vessels.
Fishing vessels (trawlers, tuna purseiners, long liners).
Patrol boats.
Megayatchs.
Special purpose vessels (hospital, training).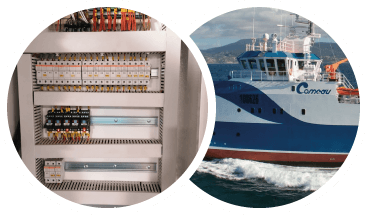 Highly intuitive monitoring and controlling
Remote monitoring and control stations, provide a functional, user-friendly human machine interface (HMI), which promotes the use of touch screens, intuitive menus and high quality mimics. All the relevant functions on board are covered by diamar, such as:
Alarm and monitoring.
Power Management System / auxiliary generators control.
Auxiliary machinery control.
Cargo / ballast monitoring and control.
Reefer monitoring .
Heating ventilation and air condition (HVAC).
Distributed process, modular technology
The heart of diamar marine automation lies in its modular I/O hardware, which has internal and independent processing capabilities. These modules are installed close to the equipment which is to be controlled. Our distributed architecture allows local modules to drop the processed information into the network through a triple-redundant data bus (CANBUS), providing the maximum robustness and reliability to the entire system.
The reduced types of I/O modules, all of them sharing common technology, have significant advantages as follows:
Reduced number of spares on board.
Same type of modules for all processes.
Reduction in the need for training.
Makes it easier for installation, commissioning and service.
Remote technical support.
Simplifies troubleshooting. The on-board engineers can quickly replace modules without tools or additional software.
Trend curves.
Monitoring and remote access for owner.
Installation on board of diamar system implies an important cost reduction, for both shipyard and shipowner, as per its distributed architecture:
Reducing the cost of cabling.
Simplifying engineering, installation, commissioning and documentation.
Reducing delivery time for shipbuilding.
Increasing safety operation of ship.
No maintenance required for modules, as there are not fans or adjustable parts inside.
Datalogger function sends all engine room data to the owner's office, making easier the maintenance planning of the vessel.
diamar economizer software analyses the power consumption based on vessel's conditions, navigation data and state of the sea, allowing reducing operative costs and complying with the existing regulations related to consumption and emissions.
If you have any question, please leave us your details and we will contact you.